E-Commerce sites are sites with a very clear purpose: sell items online! Whether the items are goods to be shipped, services rendered, or downloadable virtual items, an online store lets you directly reach customers across the world.
An important consideration for any website is security. For online commerce sites, this is especially true. Security is not an option, it's an absolute necessity. No customer wants to submit their credit card information to a questionable site and stolen info can irreversibly damage a company's reputation.
It's a big deal to us! We always utilize best security practices including encryption, password salting, safe sql queries, input filtering, and more. Of course, you don't have to worry about the specifics.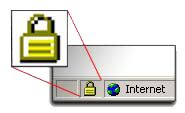 One basic security measure for any e-commerce site is the use of ssl certificates. SSL certificates let visitors know that they're really dealing with the site they're intending and not some scam site or interceptor. SSL certs are also used for encryption purposes. Once we set up your security certificate, your site will be able to use the encrypted https:// protocol. Your site will also have a security padlock shown in the address bar (in most browsers). Customers know their personal information is being safely handled.
---
Simple Solutions
Online commerce doesn't have to break the bank. There are simple, yet safe and effective solutions such as paypal checkouts. We also know some pretty good credit card processing APIs if you want to take credit card information directly on your site.
These options are fairly simple, yet quite powerful. People know and trust PayPal. It's convenient for you, the customer, and it's easy to implement. Taking credit card information directly is the most universal option to reach the widest audience. Both options can be heavily customized, for instance, to calculate the price at runtime depending on chosen options.
These solutions are great for sites selling a few select items or sites where e-commerce is not the main point of the site.
Professional Grade
If you're looking for a full-fledged online store, we recommend a professional grade e-commerce site.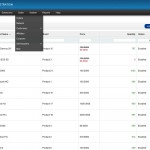 WooCommerce is an excellent e-commerce platform, built on a WordPress foundation. This can be quite convenient, as WordPress is good at so many other things as well. Here at Webkudu, we spend a lot of time in WordPress. Its main advantage is it's ease of use. Once set up, you'll be able to change a lot of things yourself!
However, if you're not interested in WordPress's other functionality and you want a de facto e-commerce site, we'd recommend OpenCart for the job. OpenCart is an open source e-commerce platform that comes with all kinds of advanced features such as product ratings & reviews and multiple currencies.
OpenCart is (you guessed it) highly customizable and very professional.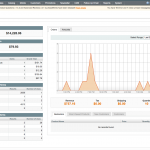 Enterprise Grade
For the ultimate in e-commerce technology, we recommend Magento. Magento has no shortage of e-commerce features including wishlists, split shipping, promotional pricing, and more. It's built on Zend Framework and it's about as full-featured and customizable as it gets. If you're looking to spare no expense in creating a large, top-quality online store, Magento is a great choice.
Lead Generation
E-Commerce isn't right for every business. Some websites are designed to generate leads instead. Webkudu is an example of such a site. We provide information about our services and hope that you will request a quote from us. We use a very simple solution, which is most appropriate for our business. Other businesses might need some more advanced lead generation solutions, with a bunch of dependent options and required information. Those leads can then be emailed to you as well as saved to a database for later review.
No matter what level of e-commerce you need, Webkudu can set up your online business!